well people seen as ive been posting on here for a while now (and browsing for much longer!) i thought i may aswell do a little introduction about myself and post up the pics of my GTi which i acquired a few months back after selling my mk1 106xs.....so here goes....
My names martin, im 22 and frequent the roads of plymouth down in the south west
ive been browsing this site for quite a while now but my posts are few and far between....usually when i want some info!
anyway here is my beloved '99 106 GTi in china blue.....she needs a bit of TLC due to previous owner neglect, few parking dents and such, but other than that shes in pretty good condition....
How she looked when i first bought her.....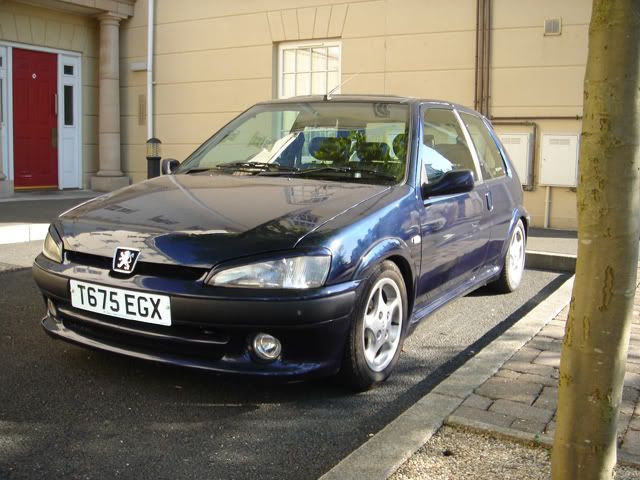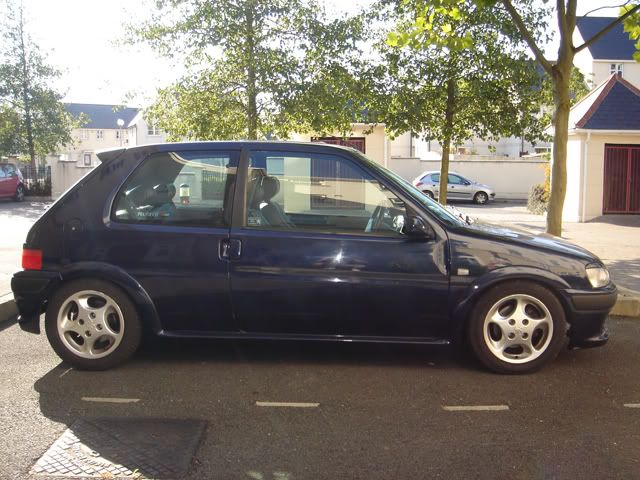 first on my list of priorities were to get some new rims (even tho i quite liked the originals) as well as a new exhaust to get rid of that gash centre exit monstrosity!! so this is what i bought....
AEZ Xylo's in 15"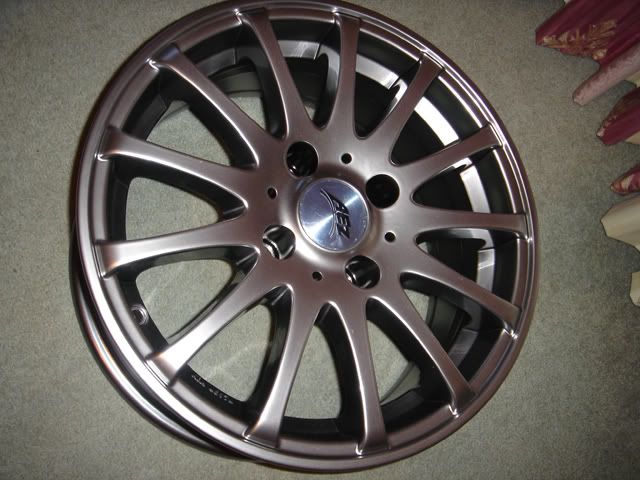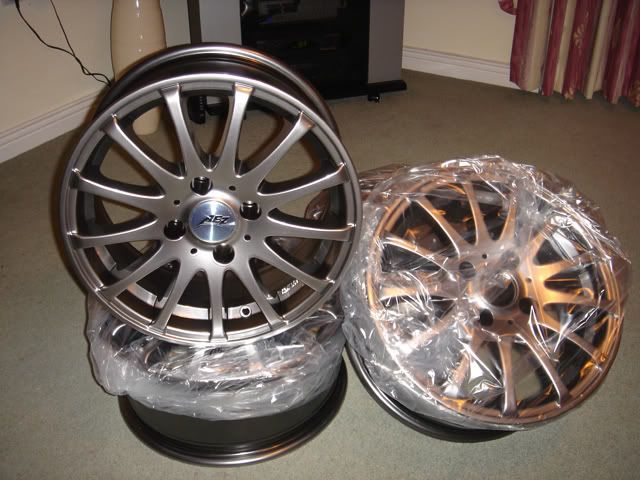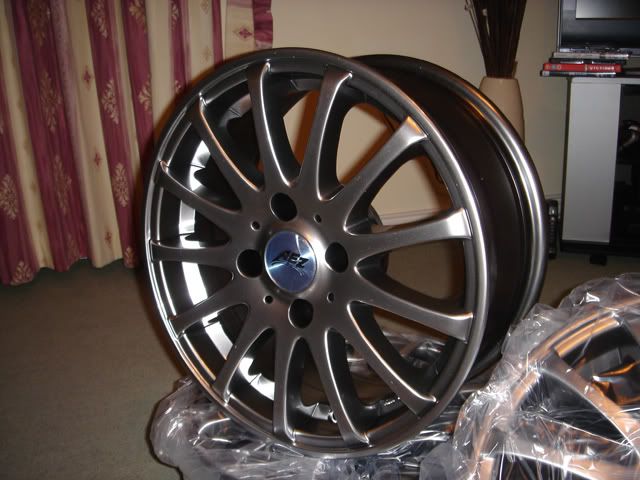 Goodyear Eagle F1's in 195/45/15 to wrap them in....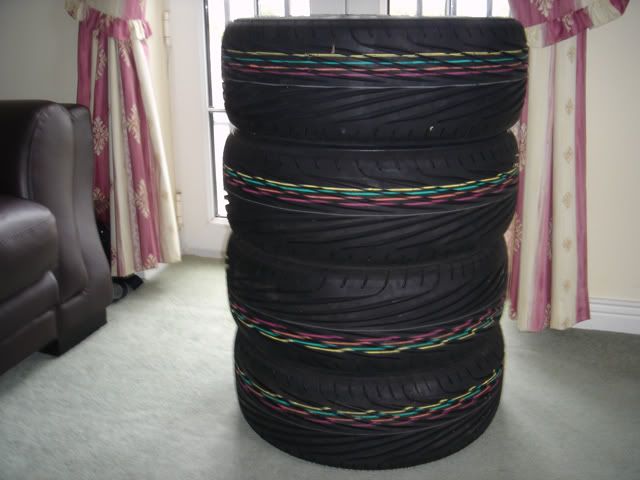 Pugsport Decat exhaust system (dont really like the 2" so got the 3", sorry!)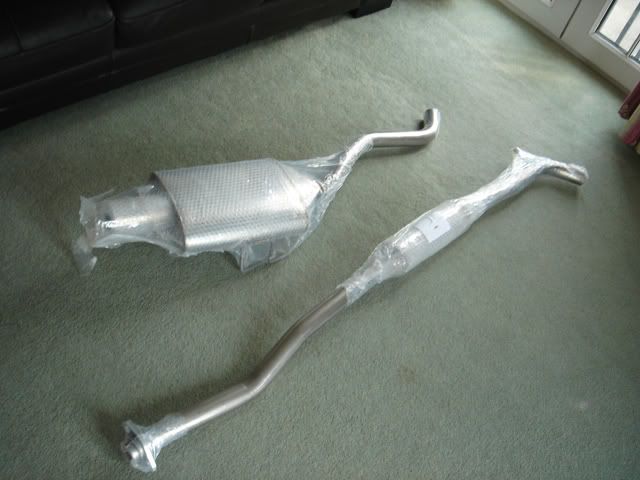 Shortly after the rims arrived i dropped them off at a local powder coaters to get them coated in a nice semi-gloss black! and i have to say i was rather pleased with the results!!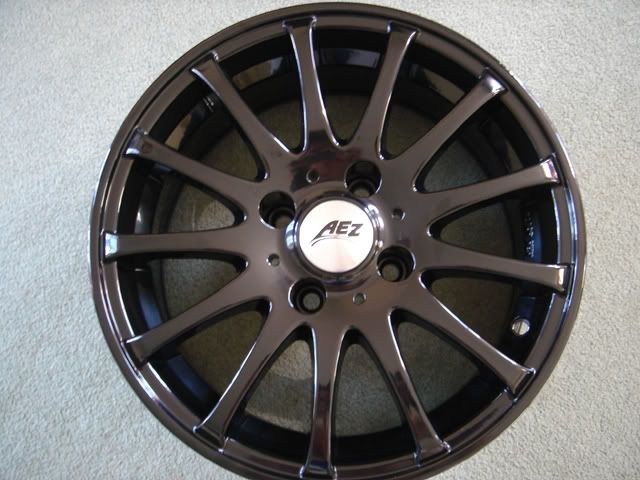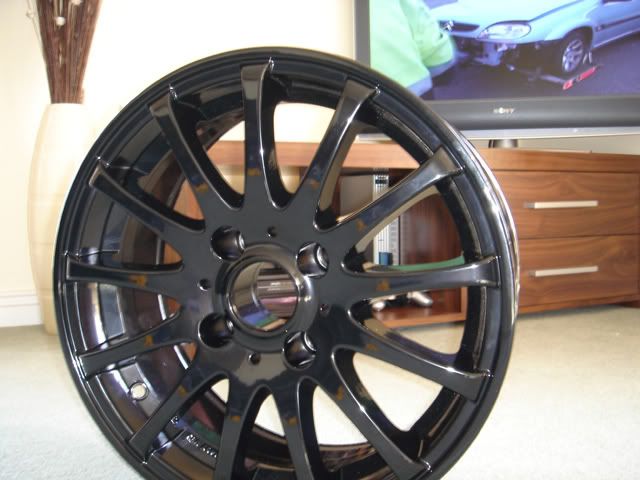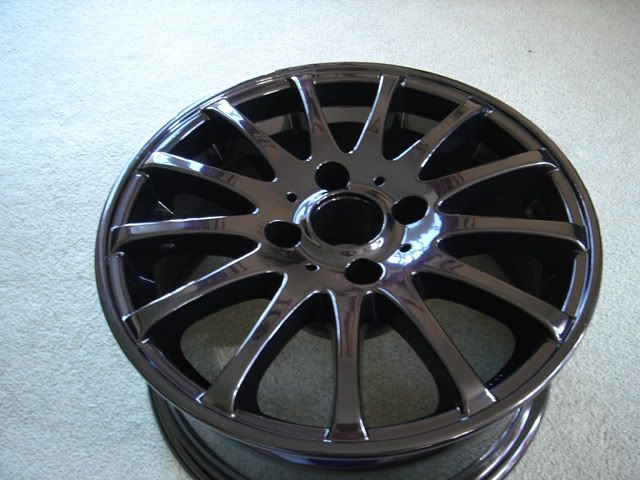 A few pics of the car with the rims and tyres fitted to the car....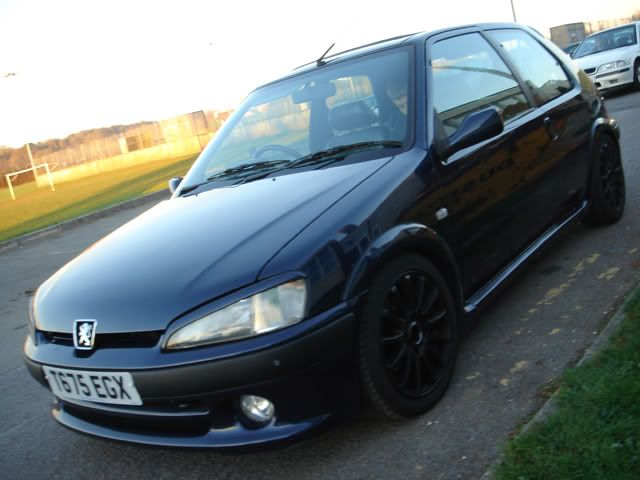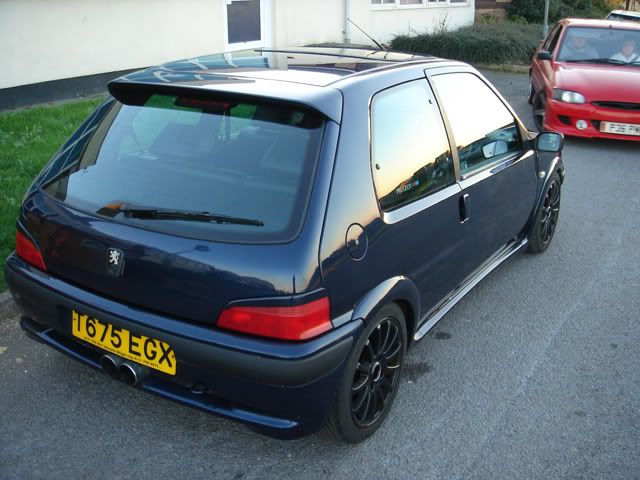 was really really pleased with they way they sat on the car.......
untill this happened!!!
turns out when i had them fitted one of the tyres guys put a small chip in the powder coat and because i didnt notice it untill is was too late, the above is what happened when i took a pressure washer to the rims.....
give you a perspective of how big the 'chip' is now.....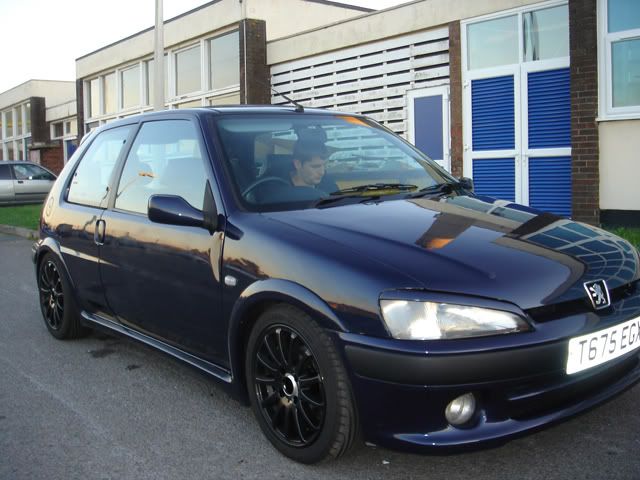 Finally, a few more purchases of mine!
Ecosse Ram Air induction kit......sounds stunning now fitted, and a nice little power increase too!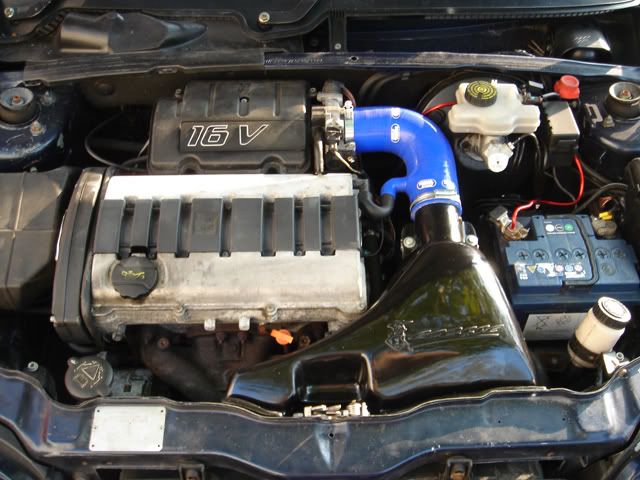 Raceland Manifold.....Big Thanks to Cyb3r for hooking me up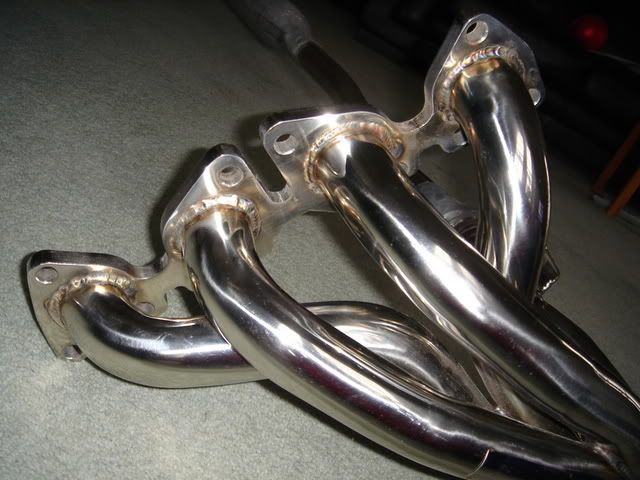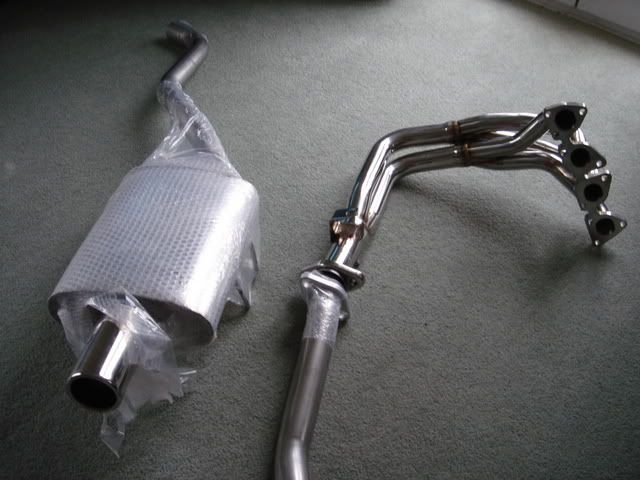 well i hope you all liked my little picture tour! as you can see i am a bit of a picture whore, but hey thats life!
there are no pictures of the manifold and pugsport as they havent been fitted yet dut to some women going into the back of my car just before christmas and me now waiting for her insurance to sort out the repairs....
there isnt much damage but its taking them ages to pull their fingers out and get it sorted, luckily the bodystylists im using is a good friend and is going to sort me out with a few choice extras too!