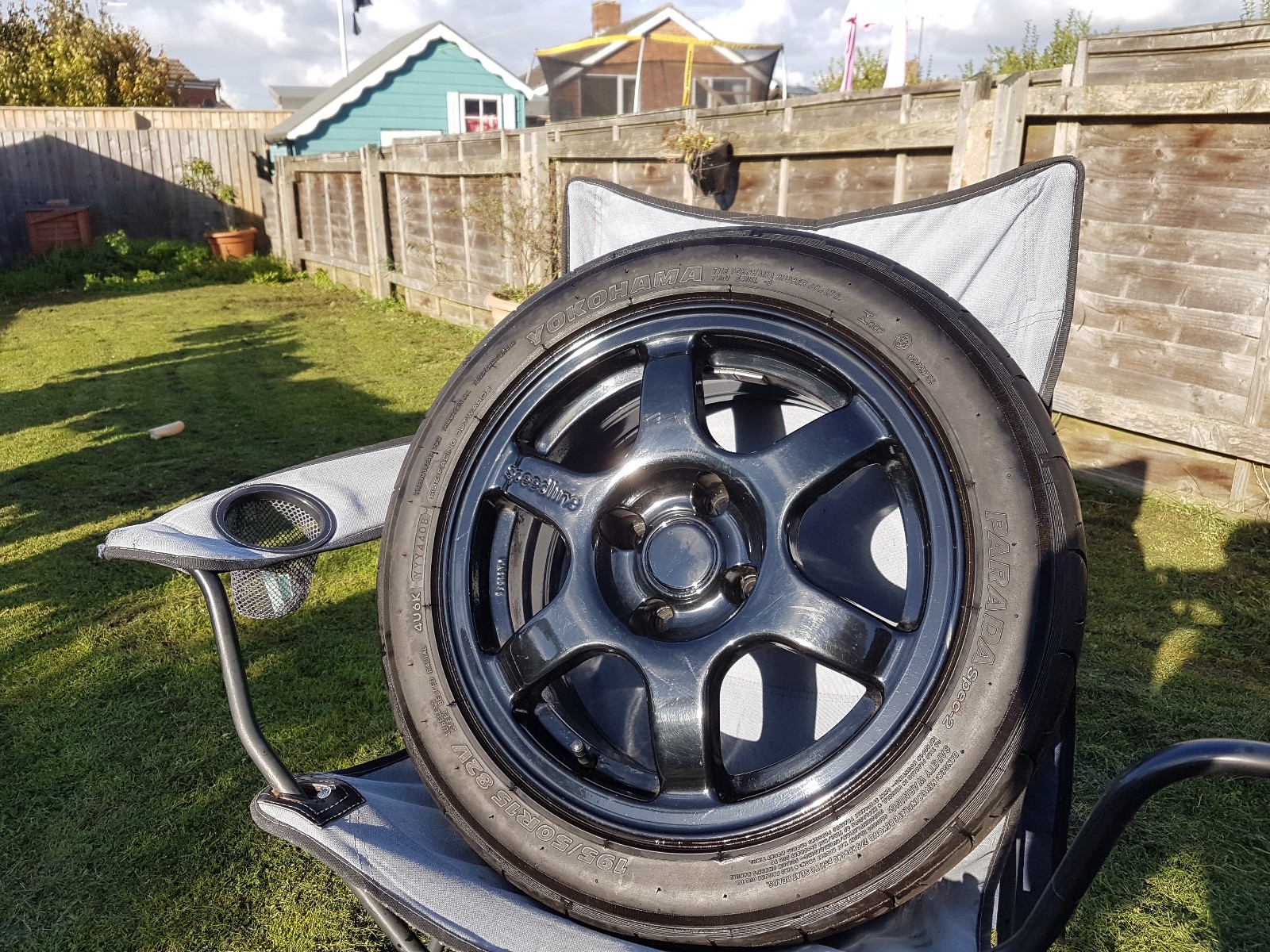 Time has come to sell my Speedline comp 2's. In honesty I barely used the wheels and didn't use on track as they looked so damn good (I had VTRs with A539's fitted); the wheels were used for driving too and from events and for work.
One slight chip on one wheel.
Two tyres could do with being replaced due to age & outside tyre wear.
They appear to be becoming quite rare nowadays and I still think they're the best wheels for the saxo/106.
Had a few offers but please submit yours through ebay or via 106 rallye reg.
https://www.ebay.co.uk/itm/15-inch-S....c100290.m3507
£400 - offers accepted.
Collection only ladies and gents.