Hi guys
The time has come to move the Rallye on. I have been back and forth with whether to sell it lately and put a for sale add up a few weeks ago for 2 hours before removing it lol. This time it definitely will go, a new job, new house and wedding next year means the money would be put to better use elsewhere.
Please find below a link from the member who restored/built the car with full spec and resto pics:
http://www.106rallyeforum.com/forum2...ad.php?t=90049
Engine
1600 16v JP4/J4 hybrid from 206 XSI with approx 40k miles, 106 gti cams, springs, followers, pulleys, inlet manifold, sump and associated ancillaries. Lightened flywheel and standard oe valeo clutch. Unlocked Single plug 106 gti ecu and loom modified to plug into s1 rallye chassis loom. Modified saxo vts Cup car replica airbox and Green filter. Raceland stainless steel exhaust manifold, Peugeotsport Grp. N exhaust system with dummy cat and rolled out 2" tailpipe. Powerflex lower mount. Brand new parts fitted at build included, plugs, belts, head gasket, engine and exhaust mounts, correct fuel pipes, nissens alloy rad, coolant hoses and slimline fan. Ecu cover present along with NOS battery cover dated 1994 from Peugeot.
Gearbox
Original 1.3 Rallye box as fitted to the car new, rebuilt by engine and gearbox services, Workington, Cumbria, Ian does all my boxes for road and race cars and I wont use anyone else. Parts at build, New grp N linkage rods, new driveshafts + hub nuts x2.
Wheels
New at build, white Peugeot 106 Rallye S2 Michelin steel wheels, 14" x 6J fitted with Federal SS-595 185/55/14 V rated tyres. Centre caps refurbished.
Suspension
Quaife quick rack built into original casing last year with all new steering arms and rod ends. Bilstein B8 front and rear dampers, Faulkner -30mm 155lb front springs, rear torsion bar lowered to match. Rear S2 106 Rallye 24mm antiroll bar. Powerflex front antiroll bushes and rear beam mounts. Original Axle as fitted to car new rebuilt and painted by IM axles over last winter, normally they do them on an exchange basis but I wanted my original back.
Parts new at build, front and rear wheel bearings, front arms, front drop links, top mounts, pinch bolts, strut casings painted black.
Brakes
206 GTI/HDI front brake callipers painted black with 266x22mm front brembo HC discs and Ferrodo DS2500 pads. Rear drums painted black. Goodridge braided hoses all round and motul fluid.
Parts new at build, rear brake pipes.
Interior
Totally standard with original seats, carpet, dash and steering wheel etc, steering wheel still has the tri colour striped centre too. JVC cd radio headunit with aux in. Uprated pioneer 2way front door speakers.
Body/Chassis
Standard bodywork painted in original Peugeot solid black, new full sticker kit, 'sports' aerial mast from 106gti. Boot floor and sides painted at the same time. bonnet painted on the underside to match exterior paint, I like the bonnet mint on the underside with no sound deadening, looks far better imo. All rust treated, primed, painted and undersealed with most attention in the arches and under boot floor area. Bottom half of sills 'stoneguarded' and painted as from factory. Rear wiper setup removed from rear window and replaced with grommet. Full matching lock set.
During my ownership since October 2013 I have spent £1200 having the wheels powdercoated (including the spare) and the engine bay made mint. Receipt to prove. I have also just refitted the gearbox after having an issue with over selecting in fifth gear. The work was carried out by a local specialist - DJ Transmissions, receipt to prove.
I also just changed the offside driveshaft.
I have today returned from a trip to the Evo Triangle and the car ran faultless.
Car has 6 months tax and 12 months MOT. Will come with the original exhaust, however it passed its MOT with the Pugsport anyway. Ready to enjoy, nothing needs doing. Only ever used on dry sunny days.
Please find pics below from my ancient camera!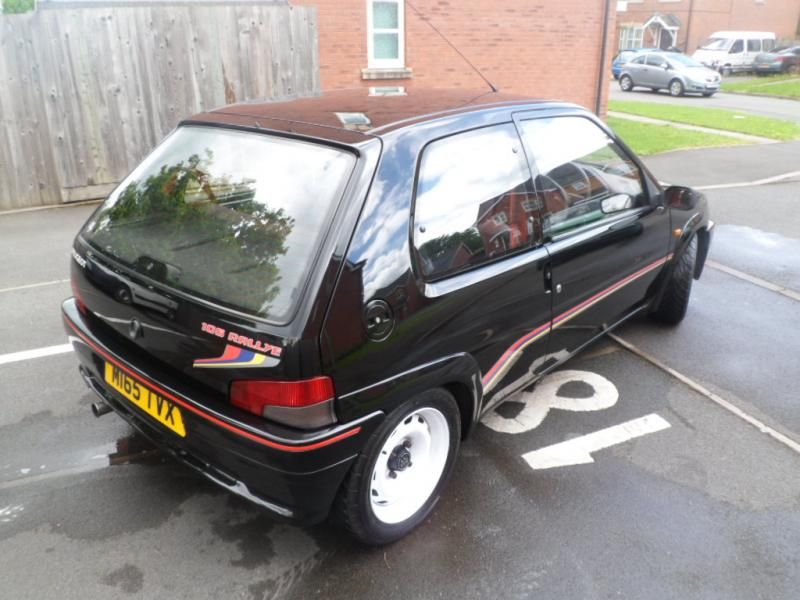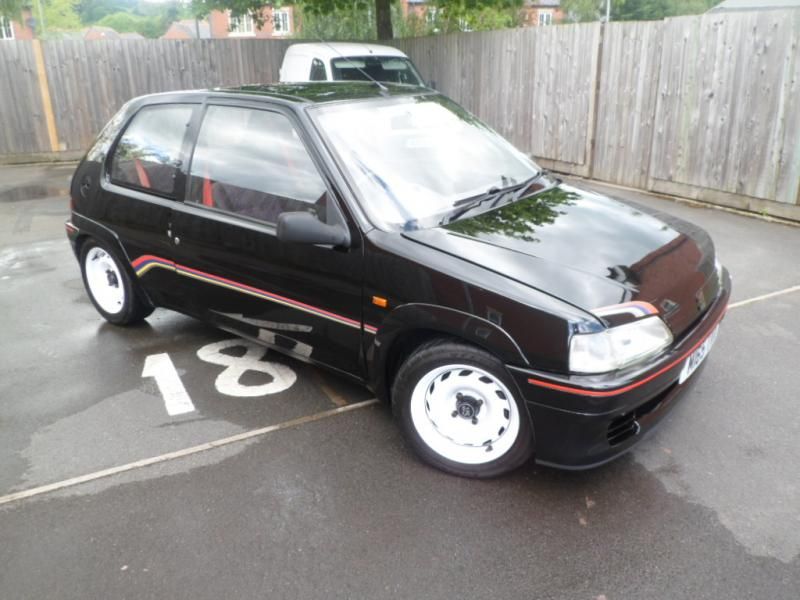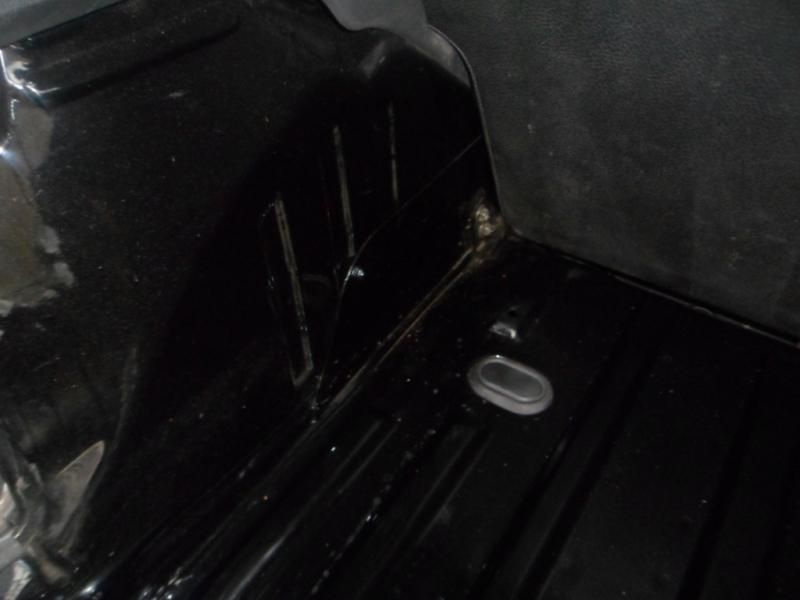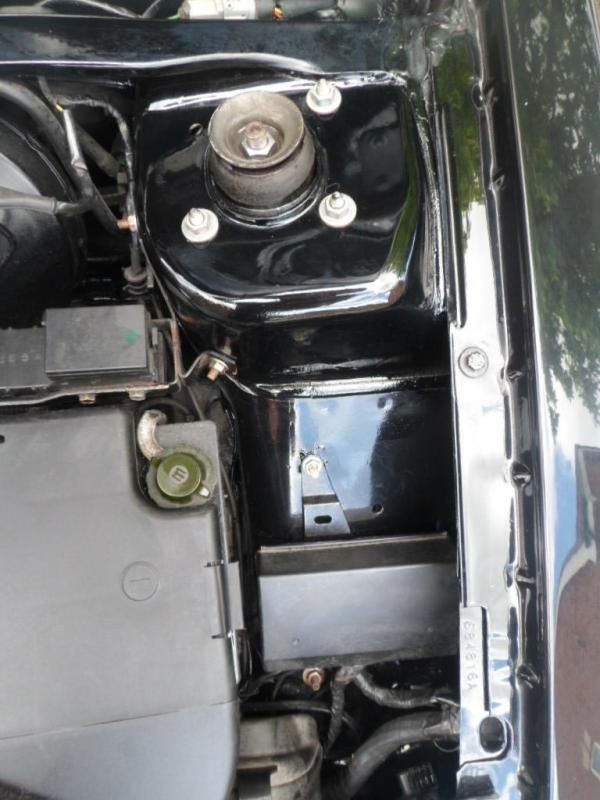 Price is £3000 oVno
PT82boxer@gmail.com
Tel 07780943031